Pages
Categories
Recent Comments
Translator
Meta
Recent Posts
Archives
Archive for October 23rd, 2011



C

unard Says 'I Do' to Weddings at Sea After 171 Years

Wedding Packages on Sale December 2011

On Board Marriage Ceremonies to Commence Spring 2012 
19 October 2011 - Cunard Line, one of the oldest names in passenger shipping operating the youngest fleet at sea, will offer its guests the opportunity to be married on board for the first time in its 171-year history. Beginning Spring 2012, a luxury cruise aboard
Queen Mary 2, Queen Victoria and Queen Elizabeth will offer a selection of wedding packages, commencing after the World Voyages have been completed. The Weddings programme will go on sale in December 2011, with expanded details available soon.
F

ollow us on:

Dear Cunard Travel Agent Partner,

We are pleased to present our 2013 World & Exotic Voyages Brochure which is now available for order through OneSourceCruises.com. Inside, you will find in-depth itinerary details and a wealth of information aboutQUEEN MARY 2 and QUEEN VICTORIA, who will depart from Southampton on 10 January 2013 and begin their epic world sailings on two distinct itineraries. These historic voyages are on sale now.

P

lus, guests staying at the Grand Palladium Riviera Resort & Spa or the Grand Palladium White Sand Resort & Spa will have full access to neighboring Palladium Resort facilities!Plus, you can also earn 5% Commission on published airfares with American Airlines and Funjet Vacations! Learn more!
Forward to a FriendNever miss a deal. Sign up to receive exclusive offers & valuable travel tips.
Subscribe now!
These promotions are available on VAX VacationAccess.
Not registered? Register today.

VAX VacationAccess Contact Information
E-mail: vaxtechsupport@vaxvacationaccess.com
Phone: 414-934-2900
Address: VAX VacationAccess
777 West Glencoe Place
Milwaukee, WI 53217
Web site: www.vaxvacationaccess.com
Please click this link if you are unable to view this e-mail.
| | |
| --- | --- |
| | FLASH!       FLASH!       FLASH!       FLASH!       FLASH! |
| | AVAILABLE FROM THURSDAY 10/20/11 5:00 am PDT – WEDNESDAY 10/26/11 5:00 pm PDT |
Holiday 2011 Sailings




Holiday Fares from less than $55 per day!*

Let Princess be your Holiday Host!
13 DAYS

DIAMOND PRINCESS ® - Sail between Auckland and Sydney

$699

$799

$1399

$1899

$999

$1099

$1899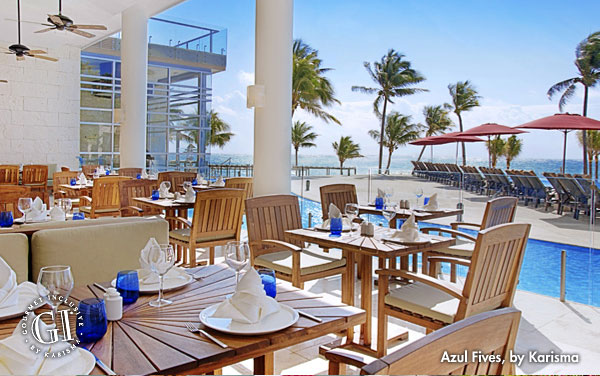 F

or a limited time Travel Agents enjoy an amazing 19% commission when booking any of the Gourmet Inclusive Azul Hotels. Azul Hotels have earned top awards and customer satisfaction among couples and families. Take advantage of this great special now!

Book now direct or through select wholesalers, register your bookings on karismagi.com, and you're on your way to earning 19% on all new bookings.


800 433 8410
M-F 8 a.m.-7:30 p.m., Sat 9 a.m.-1 p.m. CDT
Explore Above and Beyond the Typical Skiing Vacation
Send your clients on a ski holiday that tops all others with A&K's trusted partner, CMH Heli-Skiing & Summer Adventures. Founded in 1965, CMH is the world's oldest and most experienced heli-skiing operator, taking adventurers of all ages to 11 uniquely Canadian lodges located throughout the unspoiled landscapes of the Canadian Rockies.

Now, with CMH's new Powder University program, strong intermediate skiers can go beyond their skills and learn to tackle the untracked powdery terrain of the Canadian West. Find the perfect heli-skiing adventure for your clients from the class levels offered below.
C

ALL 1.866.954.4078 OR CONTACT YOUR TRAVEL AGENT
©2011 NCL Corporation Ltd. SHIPS' REGISTRY: BAHAMAS & USA.Terms & Conditions.
We hope you enjoyed this email from:
Norwegian Cruise Line | 7665 Corporate Center Drive | Miami, Florida 33126 | 800.327.7030 | ncl.com